Strength (and power) vs LSD
Not 60's psychadelia ...
Pictures vs words again ...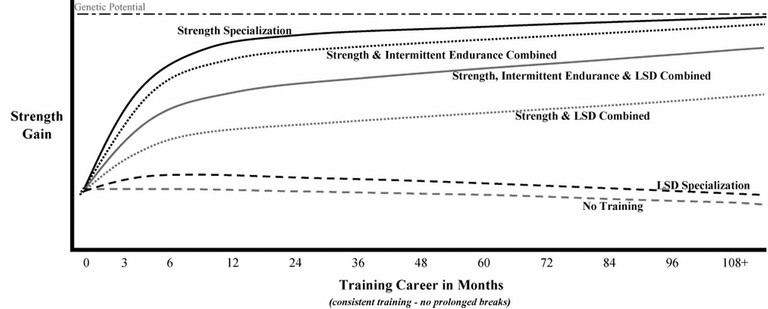 LSD is "Long, Slow Distance", or long rides at moderate to high (aerobic, E3) intensity, not high intensity short intervals (like Tabatas).
As sprinters, we need strength (and power) in spades, and some high intensity endurance, but not much (arguably not any) LSD work. Hopefully that chart (borrowed from FIT, by Dr Lon Kilgore et al) helps explain that a little.