News from afar
The Apolitos are in France, and sent me some photos
Some of you may remember the very exciting news a few months ago ... Yes, aboc Sprint Squad t-shirts! Remember? Yeah... Of course you do!
Anyway ... Dino and Emily have some (do you feel uncool for not having one? Give it time ...). They're also in France on holidays. Here's some photos :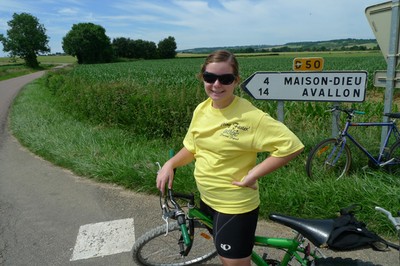 I heard at Spin on Tuesday that only leaders wear yellow in July. Right!