Training tonight?
Rain ... wonderful rain!
The BoM radar shows :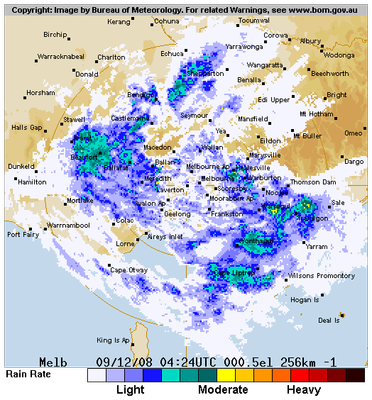 That's magnificent! Rain! Everywhere! It's coming from the west so we'll get doused again here in Deep Suburbia shortly. Might curtail outdoor velodrome training tonight, but we have ergos and we have a shed with weights in it. Training on an ergo listening to rain on a tin roof, bring it on.