Anna Meares!
What a champion!
It's a bit of a fairytale, 7 months ago Anna Meares was laid up with broken bones in her back after a crash at the LA round of the World Cup.
Today she's the 2008 Olympic silver medalist in the one remaining track sprint event for female riders after her favorite event was removed from the Olympics (500m ITT) which she was the Olympic gold medalist in 2004 and world record holder.
What an incredible, inspiring and amazing comeback from that injury.
We remember her qualifying for the Australian team back at Revolution 3 at Vodafone.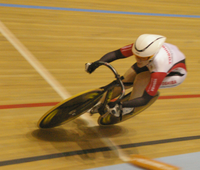 And with the Blackburn girls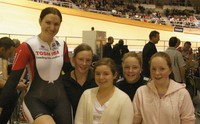 Anna, you rock!